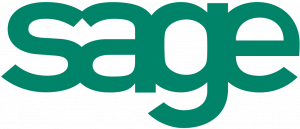 In today's global economy, the way we do business is constantly changing. Business structures are evolving on a daily basis. Companies are expanding and reinforcing their teams with the latest technology just to keep up. The value of choosing the most efficient and relevant technology and systems to suit your company's needs has never been greater. As the pioneers in automated Payroll and Human Resource Management Software (HRMS), Sage has helped SMEs and MNCs, to manage their payroll and human resource needs with solutions that are intelligent, intuitive and easily configurable.
A smart solution just got smarter
Proper management of payroll and attendance plays a vital role in ensuring your company works smart. This is why we offer you the advantage of two highly versatile systems – Sage EasyPay and Sage EasyTime.
The highly popular Sage EasyPay system is a leading payroll and human resource management software with over 18,000 users across Singapore and the region.
Winner of several industry awards, Sage EasyPay is reputed for its function-and-feature rich solutions that offer employers the ease and flexibility of configuring salary models.
With over 30 years of experience under its belt, this progressive and innovative software has helped companies in Singapore comply and keep up to date with both existing and new regulations and statutory requirements such as the Personal Data Protection Act, Income Tax and Central Provident Fund (CPF) submissions
Sage EasyTime offers today's HR practitioners the added efficiency they deserve.
EasyTime is a robust and user-friendly time attendance system that seamlessly integrates with the Sage EasyPay Leave and Payroll system. It takes employee time management to greater heights by extracting data from an Access reader and converting it into meaningful reports for better management of resources when you need it.
In tune with the demands of a productive and expanding business, we have designed Sage EasyTime to eliminate the hassle and cost of manpower tracking and allocation, and to do all the calculations and allowances for you.
It helps supervisors managing employee shifts with rostering and payroll computation, replacing the need for punch cards or clerical data entry that is subject to human error. Gathering data from various hardware options such as thumbprint, face recognition or access card entry as well as smart phones, Sage EasyTime gives you a consolidated overview, and allows for optimal scheduling of daily and project-driven tasks.
An extension of the successful suite of Sage EasyPay modules, it caters specifically to employee time management needs of today's HR practitioners, by extracting data from access reader hardware and seamlessly integrating with the Sage EasyPay Leave and Payroll system.

Cost centre module integration with Sage ERP
Conventional payroll processing without a proper system often results in the user having to manually tally or consolidate data in order to process payroll or produce reports. This may cause inaccuracies and excess paperwork which can be avoided with an integrated solution.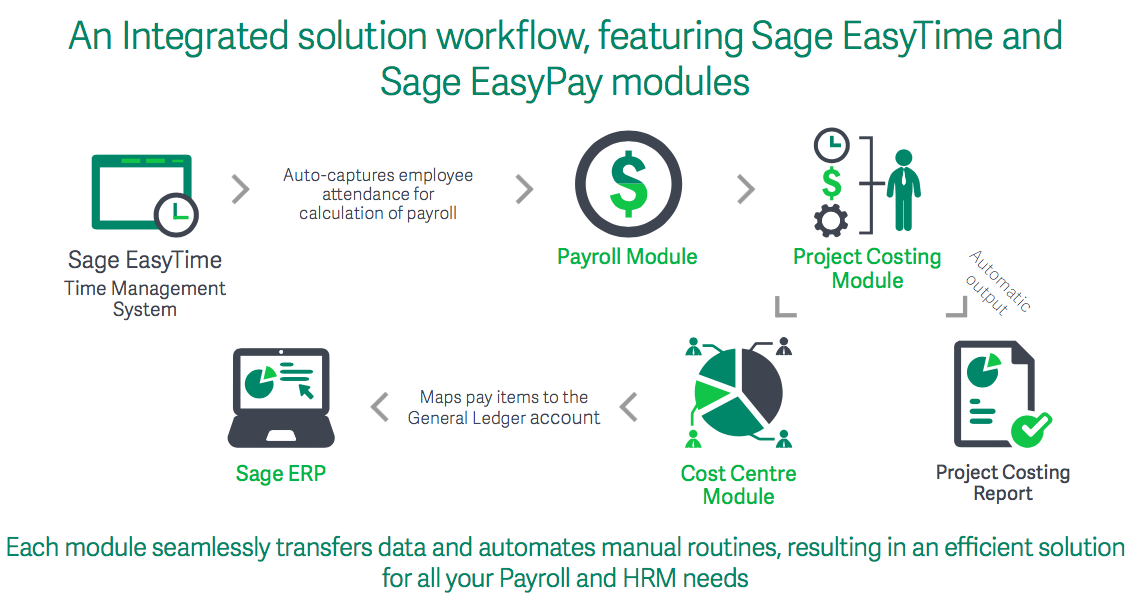 Interested in empowering your business with our seamless solutions?
Drop us a message and let us get back to you!